Join us for Loop the Delaware rides!
Get to know the Heritage Trail. We are offering two bike rides along the trail. Details:
September 9th Camden-Palmyra-Philly, a 28 mile ride.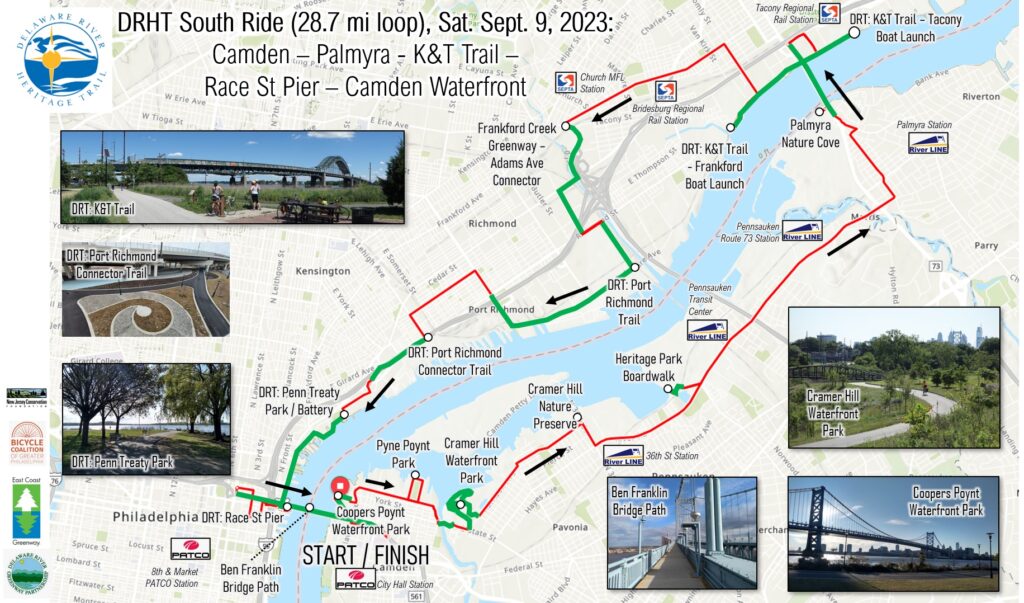 October 28th Bristol-Trenton-Roebling, a 30-40 mile ride.
The northern loop ride will highlight portions of the Delaware & Lehigh Trail in Bristol, Pennsylvania as well as the Delaware & Raritan Canal Trail and Delaware River Heritage Trail in New Jersey.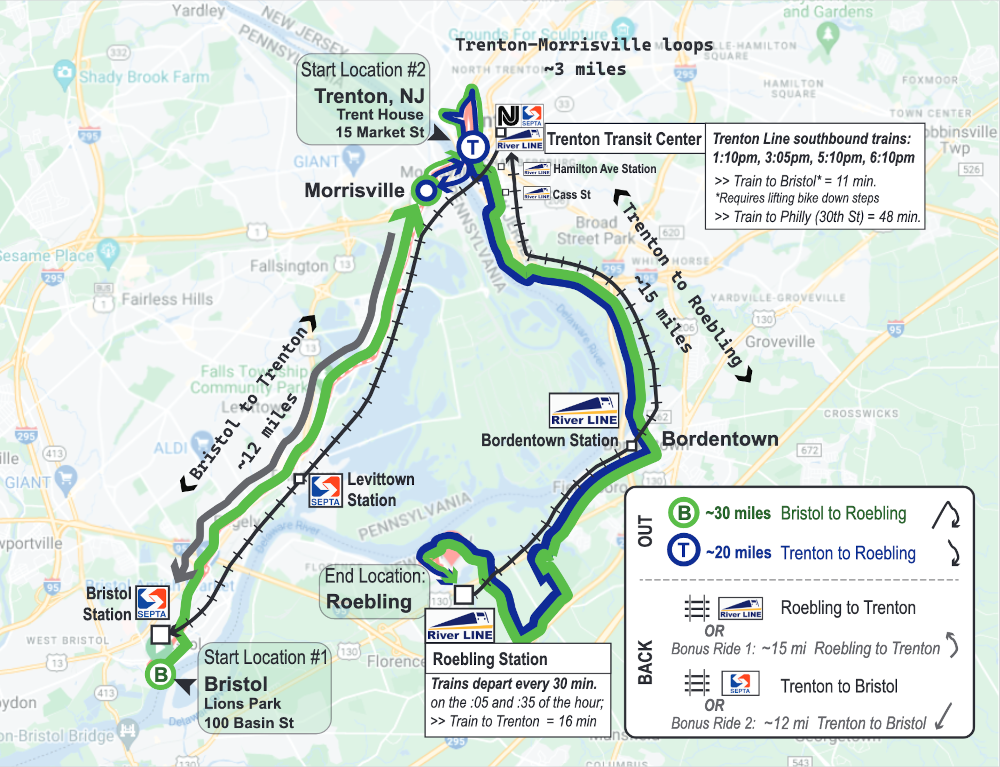 The Delaware River Heritage Trail is envisioned as a 60-mile-long loop highlighting the cultural and natural resources along the upper portion of the scenic Delaware River estuary. The trail will link 26 communities, from Trenton to Palmyra on the New Jersey side and from Morrisville to Philadelphia's Tacony neighborhood in Pennsylvania. Join us to learn about existing segments along the southern portion of the Delaware River and what's in progress to complete the vision.
We would like to thank our partners: